The philosophy of The Children's Learn and Play Daycare is that every child is an individual who has his/her own rate of physical and cognitive development. Each child is accepted, loved, nutured and taught as an individual. The goals of the daycare are to encourage and build each child's imagination and creativity, encourage self-confidence, and provide a safe and healthy environment for the child's physical development.
The children begin by learning their letters, numbers, shapes, and colors.  They are further prepared for kindergarten by learning more advanced things such as their name, address, and phone number.  All learning is reinforced through fun activities.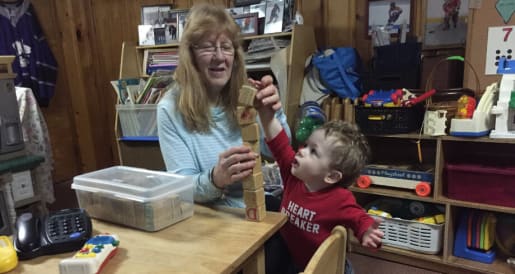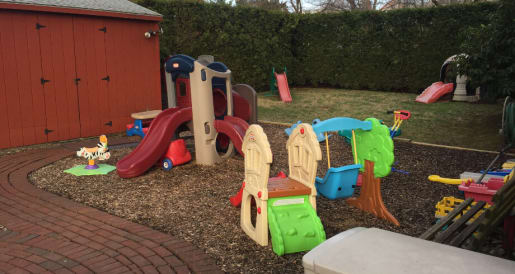 The children are able to develop their gross and fine motor skills through plenty of physical activity.   Weather permitting, the children play outside daily.
There are plenty of toys and time for free play that encourages the children to get creative.  It also promotes the development of social skills as the children interact with one another.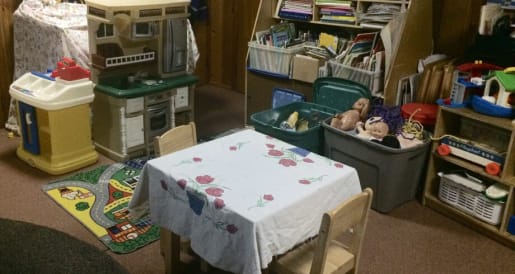 The children's foundational knowledge is grown through a group learning session.  The knowledge is then reinforced by a fun, individual art activity.
Parents are encouraged to continue the learning at home to help the children better retain the knowledge.
Parents will be provided with a monthly calendar outlining the planned learning, activities, special events, and closures.
Parents are encouraged to review the schedule, because sometimes specific attire or crafts are required to help the children's participation.
What Our Families are Saying
I always knew my children were safe and cared for.  On top of that, they had a preschool program built in that prepared them for kindergarten.   Such a relief knowing your children are at one of the best places!
Every child should have a "you" in their life life.  How fortunate for my children that they did!
The Children's Learn and Play Daycare is such a safe and wonderful place for  the kids to learn and grow and make friends.  Keep up the great work - you are a blessing!